CANNABIS MEETS HEalthcARE / EXHIBITOR LOAD-IN: DEC 9, 2018
MAIN CONFERENCE & EXPO: DEC. 10-11, 2018
JW Marriott PARQ VANCOUVER CASINO AND RESORT, VANCOUVER BC
CANADA VS AMERICA
THE BATTLE FOR POT DOMINATION
MAIN CONFERENCE & EXPO, december 10-11, 2018
cannabis meets health care, december 9, 2018
parq vancouver casino and resort
Canada is fast becoming the world's leading cannabis market. How do we keep "First Mover" advantage?  Find out at the  country's leading-edge cannabis business conference, O'Cannabiz is a gathering of the people putting Canada on the worldwide industry map and creating momentum in a new marketplace. Set against the majestic backdrop of the North Shore Mountains at Vancouver's brand-new Marriott Parq Casino and Resort, It is a blazingly creative think-tank of issues related to our globally groundbreaking endeavor: recreational marijuana for responsible adults. These include tourism opportunities, aboriginal participation, quality control, brand building, workplace issues, market estimates and possible shake-outs, corporate moves and potential mergers. All this, and the best practical business advice you will find anywhere, at every level. O'Cannabiz – because at long last, you can.
OUR UPCOMING SHOWS
O'Cannabiz Conference and Expo is a cannabis industry show. Cannabis in any form is not allowed at this show. You must be 19+ to attend.
vancouver KEYNOTE SPEAKERS
Get your Conference Passes Today
Conference and Expo registration is now open. Don't wait!
VIP All Access
Dec. 9th - 11th, 2018
Main Conference
Mon. & Tues., Dec. 10th - 11th, 2018
Cannabis Meets Healthcare
Sunday, Dec 9th, 2018
expo only
Single Day Pass
Conference Topics Include…
Policy & Regulations
Canada's Cannabis Legalization and
Government, Advocates and Regulations
National & International Market Opportunities
Health & Wellness
Cannabis Meets Healthcare
Ensuring Dosage Uniformity
Top prescribed reason for cannabis and why
High Finance
Is Canada the market of choice for investment?
Funding & Approaching Investors
Canada's Role as a Global Exporter?
Marketing, Advertising & Branding
 Brand  Building within the new Regs
Packaging and Labeling Compliance
New Marketing Strategies
Cannabis Science
Testing, Analytics & Future of Cannabis Research
Extraction Methods
Laboratory Accreditation & Standard Methods
Emerging Topics
Future of Retail
Retail Store/dispensary Design
Edibles the Future of Cannabis
Growing & Cultivation
Seed to Sale Tracking and Inventory Solutions
Cultivation Techniques and Best Practices
Indoor & Greenhouse Grows
Managing Your Cannabiz
Banking, Payment Processing and Cash Management
Licensing, Leasing and Land Use
Real Estate, Security and Compliance Software
Alternative Consumption Methods
Vaporizing, Edibles, Ingestible Oils,  Topicals, Dabbing
THC and CBD components
Hemp & Infused Products
It's [O'Cannabiz] so much more than just an informational expo. Sure, there are knowledge-rich talks and state-of-the-art equipment vendors, but what you leave with is a feeling that you are at the ground floor in shaping the culture of legalized cannabis in Canada. The relationships formed, the challenging discussions, the informal networks established is the building of social capital which is foundational for a sector to grow with integrity and sustainability -- and that is what O'Cannabiz offers.
Av Singh, PhD, PAg
Who Attends O'Cannabiz Conference and Expo
CEO/President/Director

85%

Purchasing

82%

Sales/Marketing

90%

Manager

60%

Investor

40%
O'Cannabiz Vancouver 2018
Parq Vancouver, 39 Smithe Street
Vancouver, British Columbia V6B 0R3
HOST HOTEL JW MARRIOTT
JW Marriott Parq Vancouver is located in the city's vibrant urban entertainment resort, Parq Vancouver. Crafted to meet LEED Gold standard and designed by acclaimed Studio Munge, our hotel features a collection of 329 exquisite guest rooms; including 44 suites, 3 luxury suites and a striking two-floor villa. Savour a rejuvenating treatment in the Spa by JW, invigorate your morning in our state-of-the art fitness studio, and enjoy eight perfectly orchestrated restaurants and lounges
Parq Vancouver
39 Smithe Street
Vancouver, British Columbia
Receive a discounted room rate of $288 per night
No Results Found
The page you requested could not be found. Try refining your search, or use the navigation above to locate the post.

RT @CannMedColl: Invested in #PotStocks ?
@Scottrades dropped his latest review in this podcast 😎
Click ⬇️ to listen & please #retweet 🙏

@…
2
0

The price of pot has risen more than 17 per cent since it became legal for recreational use, according to Statistic… https://t.co/jyU7Cs8ele
0
0

You can now buy your medical marijuana at Shoppers Drug Mart, check it out: https://t.co/nDx0G1dtEL
1
2

RT @RELEVIUMCORP: $RLV.V $RLLVF @CannabisFN talked to #Relevium CEO Aurelio Useche at @OCannabiz 2018 about strategy for @Bioganixhealth co…
10
0

Ontario's Retail licence applications open today!
https://t.co/XqGIzCMD5l
0
2

Thank you @go_leafwire for putting together our Pitch Contest and Congratulations to @ThingBlu1 for taking home the… https://t.co/gtxl1UmimH
0
2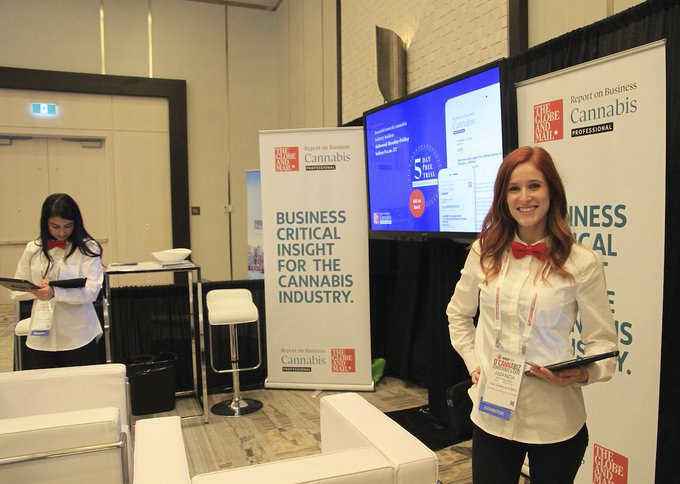 Did you come see the #ocannavan expo? Which booth was your favourite? https://t.co/vAYvBsUMuS
0
2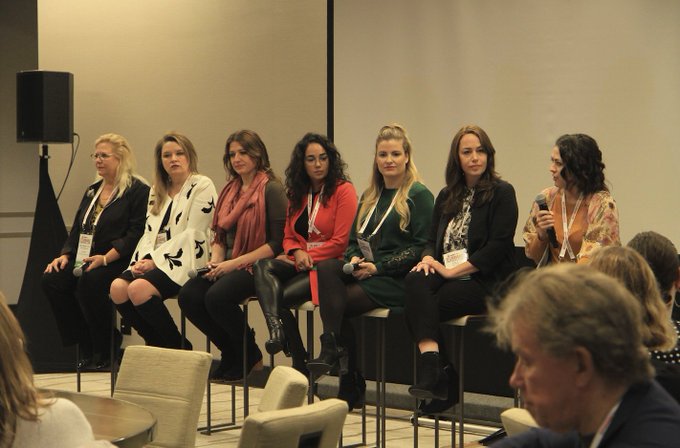 We opened up the second day of our conference with our Branding Breakfast: Lessons from Queens of the Stoned Age! https://t.co/vpEuczUAOy
0
2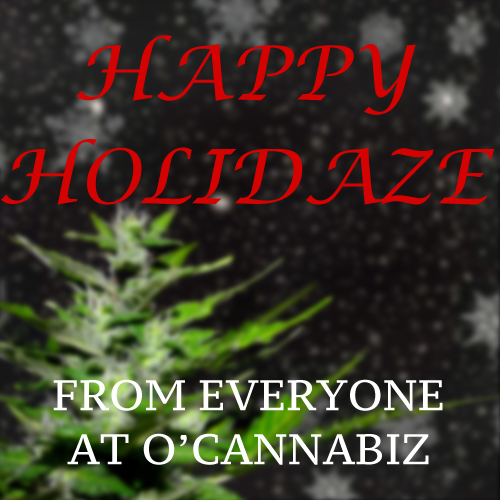 Happy Holi-daze from everyone at O'Cannabiz! https://t.co/iK00RRCTZB
0
3

RT @AprilFilms: NEW POST! @AHAMedia at Cannabis Meets Healthcare on Dec 9th 2018 for O'Cannabiz Vancouver 2018 conference https://t.co/MwY…
2
0

What are your thoughts on the proposed edibles rules? https://t.co/mNutSCrgWq
0
2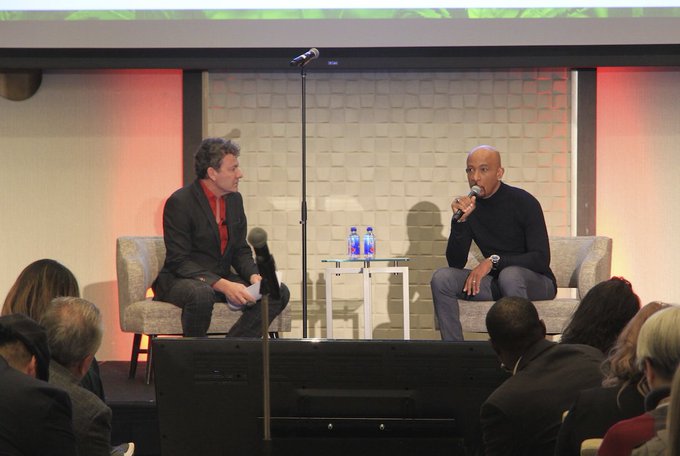 @Montel_Williams and @TonyChapman had a great discussion following Montel's Keynote! https://t.co/3NZUqpHRaR
0
2

Big news yesterday from AB InBev and Tilray! https://t.co/X8OtlgxgxU
0
1

We really enjoyed seeing @WeedThePplFilm in Vancouver! Thanks @RickiLake @kandavolu @abbyepstein @mycannakids and D… https://t.co/1eU44GzNRn
3
12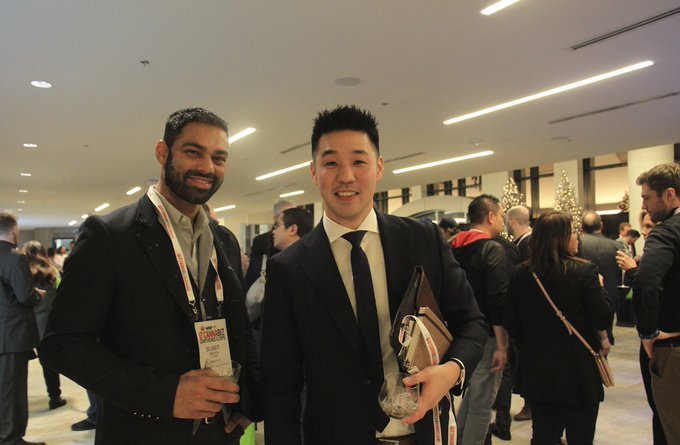 Did you partake in our Expo Happy Hour? Thanks @PotStockNews1 for hosting! https://t.co/BHvYXCf51W
0
1

@Montel_Williams definitely started our conference off with some power! What an amazing Keynote. Thank you, Montel,… https://t.co/ZPFHNtMtn3
3
8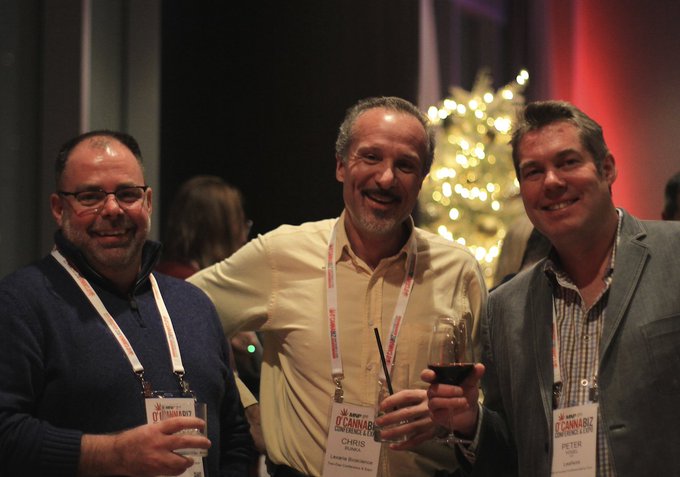 Let's not forget about our #ocannavan VIP Kick-Off party! https://t.co/jCPNh7aDIS
0
2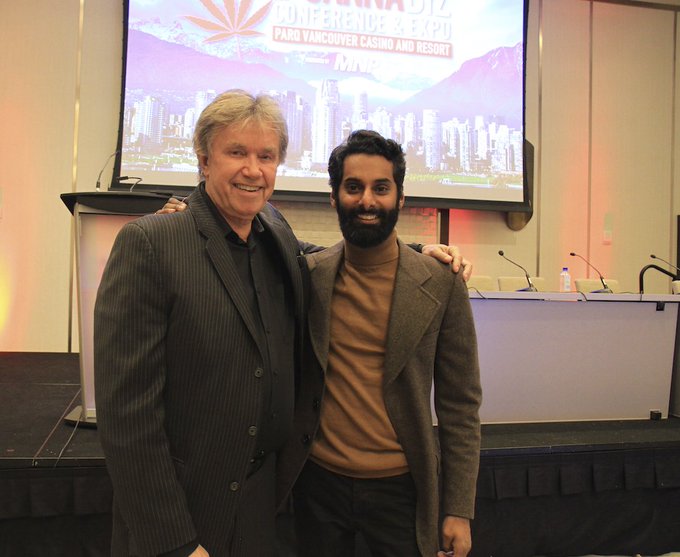 @kandavolu gave a phenomenal presentation about the power of storytelling at #ocannavan. https://t.co/Z82G37ywXu
0
0

RT @cmrconsultants: CMR Consultants met some amazing people at O'Cannabiz Conference & Expo. Stay tuned for our HIGHlight video where we HI…
2
0

Thank you @LoganStaats for opening up our conference with the national anthem. It was a great way to start… https://t.co/l1RSfwBsmQ
0
4